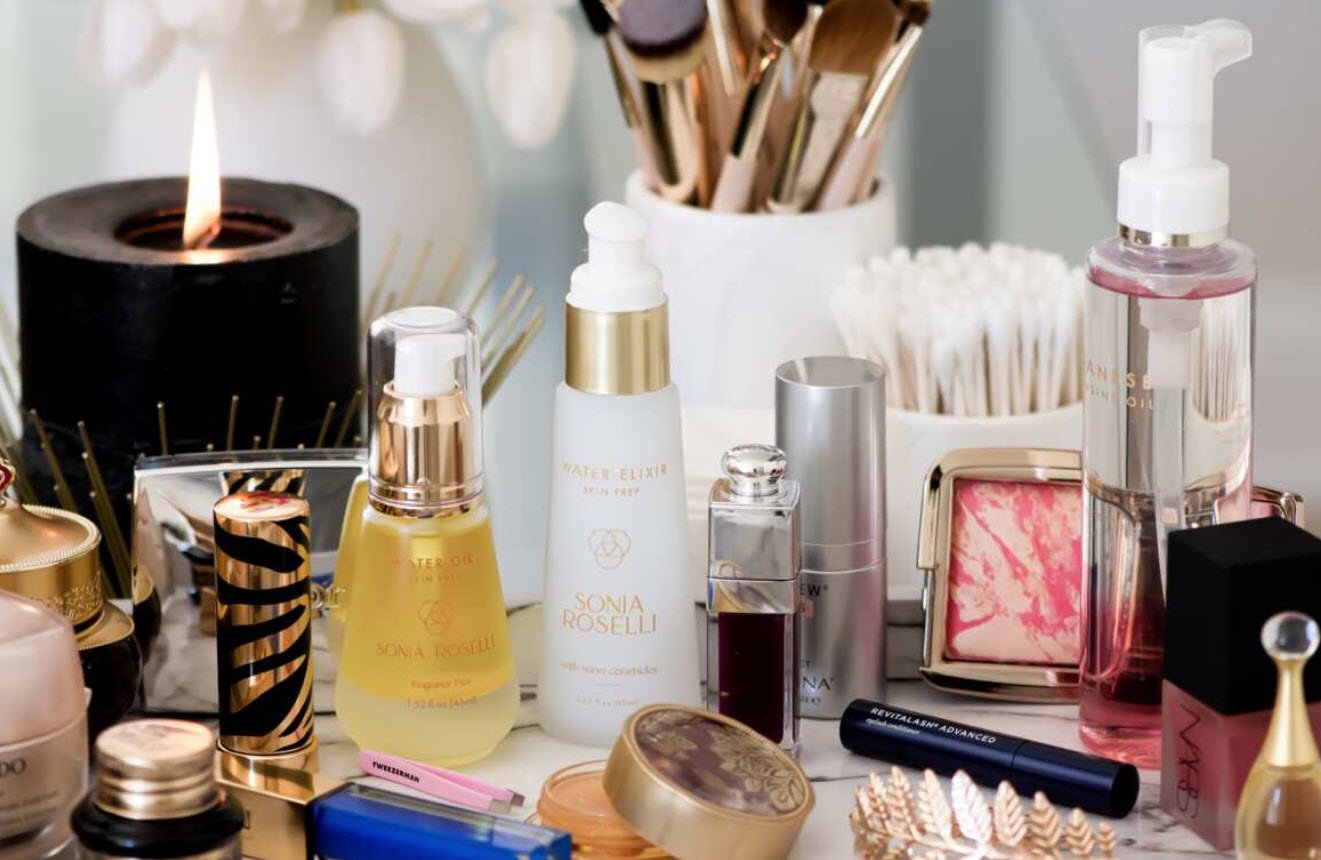 Cosmetics, derived from the Greek word "kosmetikos," meaning to adorn or embellish, have a fascinating history that spans across cultures and centuries. These substances have been used to enhance, beautify, and transform various parts of the human body, reflecting society's evolving standards of beauty. From ancient civilizations to the modern age, cosmetics have played a significant role in personal grooming and self-expression.
Examples of Cosmetics:
Skin-care creams, powders, lotions, lipsticks, nail polishes, eye and face makeup, deodorants, baby products, hair colourants and sprays etc.
The Ancient Origins
The roots of cosmetics can be traced back to ancient civilizations where both men and women used natural materials to embellish their bodies. In these early days, cosmetics were not just tools of adornment but also had practical purposes. Ancient Egyptians, for instance, used a combination of minerals, animal fats, and oils to create cosmetics that protected their skin from the harsh desert climate and acted as a barrier against insects.
In ancient Greece and Rome, makeup and skincare rituals were also prevalent. Both men and women used powders, ointments, and even toxic substances like lead to achieve desired appearances. These practices demonstrated the cultural significance placed on physical appearance and the role cosmetics played in social status.
The Evolution of Cosmetics
Cosmetics have come a long way from their ancient origins. Over the centuries, technological advancements, scientific discoveries, and shifts in cultural norms have transformed the cosmetic industry into the complex and diverse landscape it is today. The application of chemistry and dermatology has led to the development of safer and more effective cosmetic formulations.
In the 20th century, the popularity of cosmetics skyrocketed as mass production and marketing campaigns made them accessible to a wider audience. This era saw the emergence of iconic brands and products that have become staples in many people's daily routines. Cosmetics evolved beyond basic adornment to incorporate skincare benefits, addressing concerns like acne, aging, and sun damage.
Modern-Day Cosmetics: A Multifaceted Industry
The cosmetic industry today encompasses an extensive range of products that cater to various needs and preferences. From skincare creams, lotions, and serums to vibrant lipsticks, eyeshadows, and nail polishes, cosmetics offer a multitude of ways to enhance one's appearance and express individuality. Beyond aesthetics, modern cosmetics often integrate advanced ingredients like antioxidants, hyaluronic acid, and retinol to provide genuine skincare benefits.
Cosmetics also play a vital role in self-confidence and psychological well-being. Many individuals find empowerment and joy in using cosmetics to accentuate their features, experiment with new looks, or simply feel good about themselves. Moreover, the industry has seen a surge in inclusive marketing, with a greater emphasis on celebrating diverse beauty standards and promoting self-acceptance.
The Power of Cosmetics
Cosmetics are more than just products; they are tools that allow individuals to express themselves, boost their self-esteem, and even explore their creativity. Whether it's a bold lipstick shade that complements a confident personality or a skincare routine that nurtures the skin's health, cosmetics have the power to transform not only appearances but also attitudes and emotions.
In conclusion, the journey of cosmetics from ancient rituals to modern-day innovations showcases the enduring human desire for self-expression and enhancement. The evolution of cosmetic formulations, coupled with their impact on personal well-being, reinforces their significance in contemporary society. As the cosmetic industry continues to evolve, it's certain that these adornments will remain an integral part of human culture, helping individuals put their best face forward while celebrating the beauty of diversity.
Uses:
They are used as a cleansing, moisturizing and beautifying agent.
They help in enhancing attractiveness of the body.
They help in altering the appearance of the body without affecting its functions.
Sunscreen products help in protecting the body from UV rays and treating sunburns.
Acne, wrinkles, dark circles under eyes and other skin imperfections are treated or repaired by treatment products.
Cosmetics help in treating skin infection.